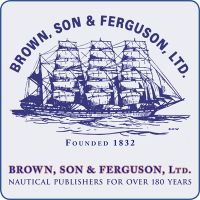 Steel Four-Masted Barque "Parma" - Profile and Longitudinal Section, 47¾"
By Harold A. Underhill, A.M.I.E.S.
Price:

£10.00
Item attributes
ISBN:

n/a
Item details
Plan: 1030
Scale: ⅛" – 1'0" (Length of bowsprit: 47¾")
Parma is a typical modern four-poster of 3,090 tons, built on the Clyde in 1902 under the name of Arrow. In 1913 she was purchased by F. Laeisz of Hamburg for his famous "P" Line fleet and her name was changed to Parma.
She was among the last survivors of the grain fleet and is well remembered in this country, while her deck views and rigging details will be familiar to most ship lovers through the medium of the 200 odd fine photographs which illustrate Alan Villier's well known book Last of the Windships.
The drawings are the originals of plates published in Harold A. Underhill's Deep-Water Sail and are available for two Sizes of model: 47¾" and 35¼".
Plans in this series: 1029 1030 1031 1032
Related plans, 35¼": 1033 1034 1035
Construction help: Plank-On-Frame Models Vol I Plank-On-Frame Models Vol II
Related books: Deep-Water Sail
Guide to Masts and Spars: Details of Masts and Spars, plan 29
Catalogues: Sailing Ships Powered Craft