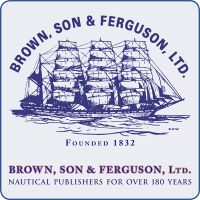 "Endeavour" Bark - Eight Across Sections, Deck Fittings, Cabin Details
By Harold A. Underhill, A.M.I.E.S.
Price:

£10.00
Item attributes
ISBN:

n/a
Item details
Plan: 890
Size of Sheet: 33"x24"
Notes: Plans 887-889 are sufficient for small scale work, but where full detail is desired the full set of drawings are advisable.
Captain Cook's Endeavour is one of the few ships of this period for which really reliable data is available. The original drafts, both of the ship as purchased from her original owners and also as refitted at Deptford Naval Yard, are still in existence together with all spar dimensions.
No actual rigging details are available, but for the purpose of the following drawings, this has been reconstructed based up the following authorities; Naval Establishment 1719, Falkner 1769 and Steele 1794. This was a period of transition, and further Endeavour was a Merchant Ship converted for naval use, therefore some items in the Sail Plan, the use of certain staysails for instance, may be open to controversy but no definitive proof is available either way.
The scale is 5ft to 1 inch and the hull details include all internal accommodation. The mast and spar details show the position and use of all blocks rigged on masts, spars, etc. amplified by small perspective sketches to illustrate certain rigging details.
For the sake of simplicity, modern designing technique and terminology have been used in preference to that of the period, although, of course, the ship has not been altered in any way.
The set is strongly recommended to those desiring to build a really accurate historical model.
Plans in this series: 887 888 889 890 891
Consturction help: Plank-On-Frame Models Vol I Plank-On-Frame Models Vol II
Catalogues: Sailngs Ships Powered Craft