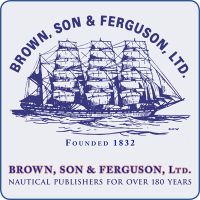 Three-Masted Schooner "William Ashburner" - Lines Drawing
By Harold A. Underhill, A.M.I.E.S.
Price:

£9.00
Item attributes
ISBN:

n/a
Item details
Plan: 952
Scale: 3/16" – 1'0"
This schooner, a vessel of 205 tons, built by Ashburner of Barrow in 1876, was one of the little beauties of her class. She maybe well known to most ship lovers since she was also one of the last survivors in coast-wise sail. Although in later years she was much cut down, the plans show her in her prime.
Plans in this series: 952 953 954
Consturction help: Plank-On-Frame Models Vol I Plank-On-Frame Models Vol II
Catalogues: Sailngs Ships Powered Craft