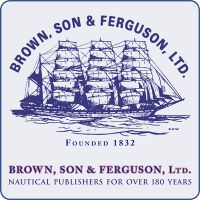 Scottish Zulu-Type Fishing Vessel "Muirneag" - Profile, Deck Plan and Details
By Harold A. Underhill, A.M.I.E.S.
Price:

£10.00
Item attributes
ISBN:

n/a
Item details
Plan: 943
Scale: ½" – 1'0"
The Zulu was perhaps one of the finest of all Scottish fishing types in the days of sail, and these drawings are the result of a complete survey of one of the last to survive.
The survey was carried out by Mr. George McLeod of Stornoway when the vessel was finally laid up for breaking up, and much otherwise inaccessible details were obtained during the process.
The plans were prepared from that survey by Harold A. Underhill, and copies lodged with the Society of Nautical Research for preservation. The plans are not drawings of a model, but full constructional details of the original vessel and include specifications of scantlings, painting, stores and gear.
Plans in this series: 942 943 944 945 946 947
Construction help: Plank-On-Frame Models Vol I Plank-On-Frame Models Vol II
Guide to Masts and Spars: Details of Masts and Spars, plan 29
Catalogues: Sailing Ships Powered Craft