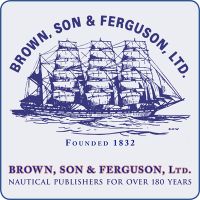 Bengal Pilot Brig "Fame" - Lines Drawing and Midship Section
By Harold A. Underhill, A.M.I.E.S.
Price:

£10.00
Item attributes
ISBN:

n/a
Item details
Plan: 960
Scale: ¼" – 1'0"
These brigs will be well remembered by all who served in the Calcutta trade in the days of sail. The sister ships Fame and Alice, (built in the R.I.M Dockyard, Bombay in 1895) were the last of their line. Their design, the result of years of experience, represented the pilot brig at its best.
Plans in this series: 960 961 962
Consturction help: Plank-On-Frame Models Vol I Plank-On-Frame Models Vol II
Catalogues: Sailngs Ships Powered Craft