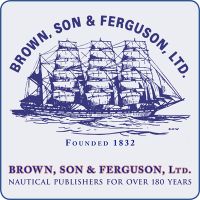 Basil Lubbock Collection
Price:

£296.00
Item attributes
ISBN:

Various

Published date:

Various
Item details
This fabulous collection describes, in great detail, the types of sailing ships and the functions of these powerful sea vessels, bringing to life stories of their voyages. Whether they were engaged in shipping tea and wool from China, copper and ore from South or West Africa, avoiding pirates at the height of the opium trade, whaling in the Arctic, or taking part in the slave trade, it's all here in these books.
Much of the information is gleaned from actual log books and historical records belonging to the companies that owned these glamorous sailing ships, giving this collection a keen insight into the lives and dangers faced by sailors of the high-seas.
"The Basil Lubbock Collection" is the product of original and comprehensive research by the author and is a must for the library of any enthusiast.
Buy the complete collection today for £296 - saving 20% off the total price; or take the collection in monthly installments and save 10%
Please note: overseas postage is not included, please contact us for a quote
Bully Hayes – South Sea Pirate - A biography of one of the most notorious pirates of his time and a vivid story of life in the South Seas.£30.00 322 Pages 7 illustrations
Coolie Ships and Oil Sailers - A vivid description of the Coolie Slave Trade.£22.00 190 Pages 56 illustrations
The Arctic Whalers - A record of the amazing life of the whale hunters in their fight to wrest a living from the pitiless Northern Sea.£24.00 483 Pages 84 illustrations
The Blackwall Frigates - A history of the Blackwall yard and details of voyages out East in the good old days.£24.00 280 Pages 60 illustrations
The China Clippers - A history of the celebrated Clipper Ships in the Chinese Opium and Tea Trades.£24.00 310 Pages 32 illustrations and Plans
The Colonial Clippers - A companion volume on the famous Australian Wool Clippers.£24.00 400 Pages 61 Illustrations and Plans
The Down Easters - The story of the Cape Horners.£24.00 288 Pages 118 illustrations
The Last of the Windjammers – Volume 1 - An account of the Sailing Ships of the 1870's and 1880's.£30.00 535 Pages 126 illustrations, 17 Plans
The Last of the Windjammers – Volume 2 - The Deep-Water Sailing Ships from 1888-1928.£40.00 470 Pages 174 illustrations, 16 Plans
The Log of the "Cutty Sark" - A history of the famous Tea and Wool Clipper.£24.00 332 Pages With 52 Illustrations and Plans
The Nitrate Clippers - A history of the trade to the West coast of South America.£22.00 159 Pages 47 Illustrations
The Opium Clippers - Adventurous voyages in the wealthiest of Eastern Trades.£24.00 400 Pages With 68 Illustrations and Plans
The Western Ocean Packets - A brilliant treatise on the lines that served the Atlantic Ferry in the first half of the nineteenth century.£24.00 139 Pages 20 Illustrations
Cruisers, Corsairs & Slavers - An account of the nineteenth century suppression of the Picaroon, Pirate & Slaver by the Royal Navy.£35.00 479 Pages 25 illustrations
Round the Horn Before the Mast - Completes your collection of Basil Lubbock's books. A lively read and one of his most popular titles.£16.00 (Free when the complete collection is purchased) 386 pages 14 illustrations