Yachting & Motor Boating

Bibliographic Notes This publication is purely a guide for yachts and small craft for cruising round the Isle of Man. The contents are as follows:- ...
Price:

£9.95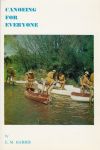 Bibliographic Notes In recent years the sport and recreation of canoeing has expanded and altered more than it had in the previous half century. ...
Price:

£5.25