Search
You searched for: P.W. Blandford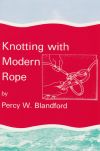 Bibliographic Notes Reason for the book In recent years man-made materials have taken over almost completely from the natural fibres ...
Price:

£12.95

Bibliographic Notes This book gathers descriptions of all kinds of rope splices into one volume. Only sufficient knotting and other supplementary ...
Price:

£7.95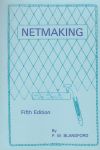 Bibliographic Notes Covers the subject from the very elementary points. Contents: - Tools and materials Netting sizes and knots The Basic ...
Price:

£5.00