Search
You searched for: Earl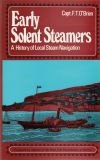 Bibliographic Notes This book sets out to tell the story of the early days of steam navigation in the Solent--a small but important chapter of ...
Price:

£12.00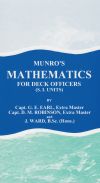 Munros Mathematics for Deck Officers
Bibliographic Notes This text gives a grounding in elementary mathematics, including algebra, geometry and trigonometry. It covers the mathematics ...
Price:

£28.00

203 x 127 mm. Built by Alisa Shipbuilding Company Limited of Troon for William Robertson Shipowners Ltd. Launched: Thursday 14th May 1953 ...
Price:

£4.50